On 1st June 2019 the Beyond EPICA project started with the aim of drilling for and recovering ice from up to 1.5 Million years ago. The drill site is located on Little Dome C (LDC), about 40km from Dome Concordia on the high Antarctica plateau. The entire Beyond EPICA project to drill, collect and analyse the ice will take around 6 years to complete.
The client required a shelter that could provide protection from the extreme Polar environment and the ability to rotate the drill mast and perform ice core drills when suitable. This was achieved by customising our well-established Series 4 shelter to include a drill mast opening along part of the shelter centreline using a reinforcing truss frame design.
All photos are credited to Luc Piard (CNRS) Université Grenoble Alpes, Institute of Environmental Geosciences, Beyond EPICA.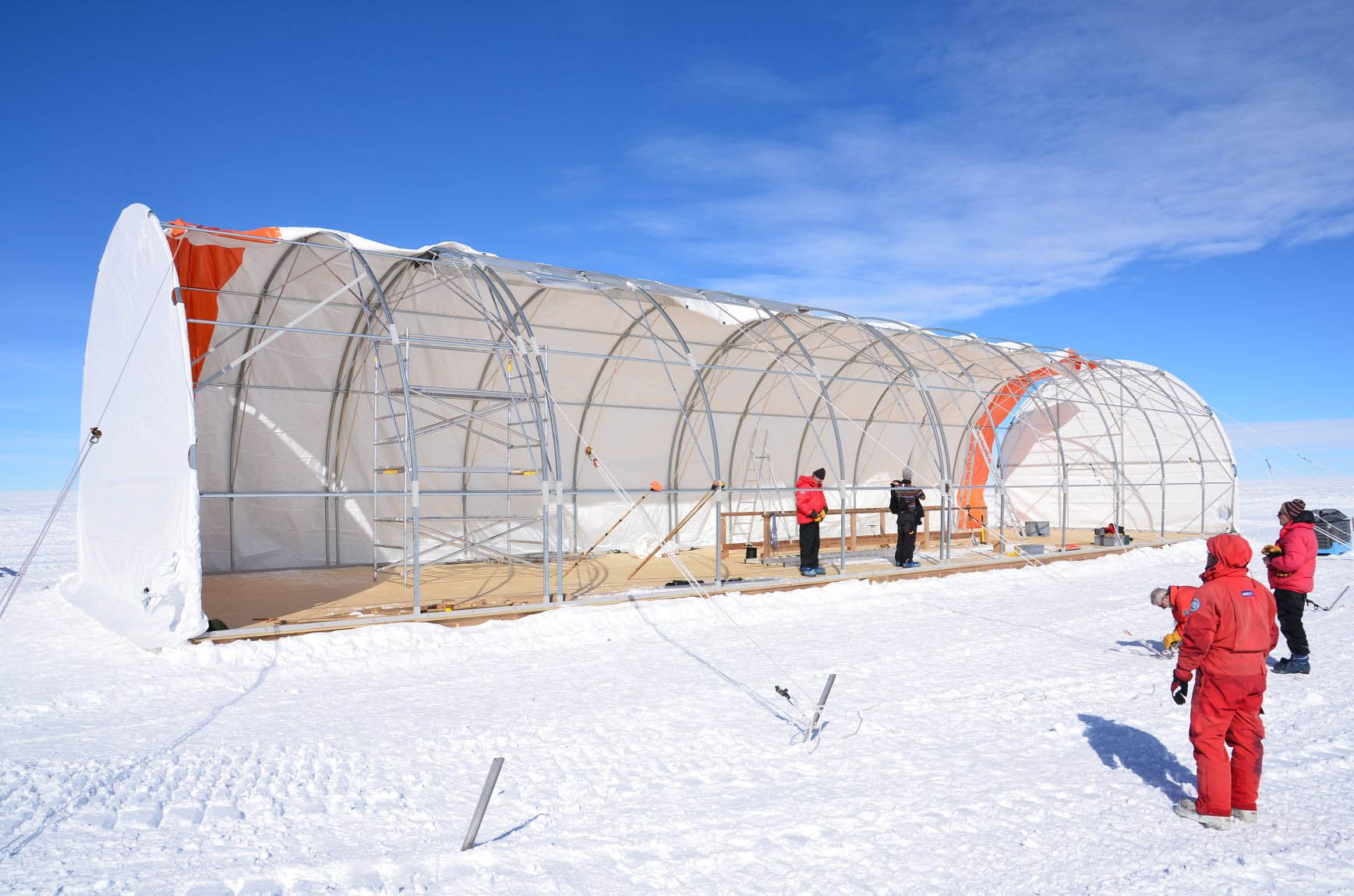 Truss frame of the Series 4 with drill mast opening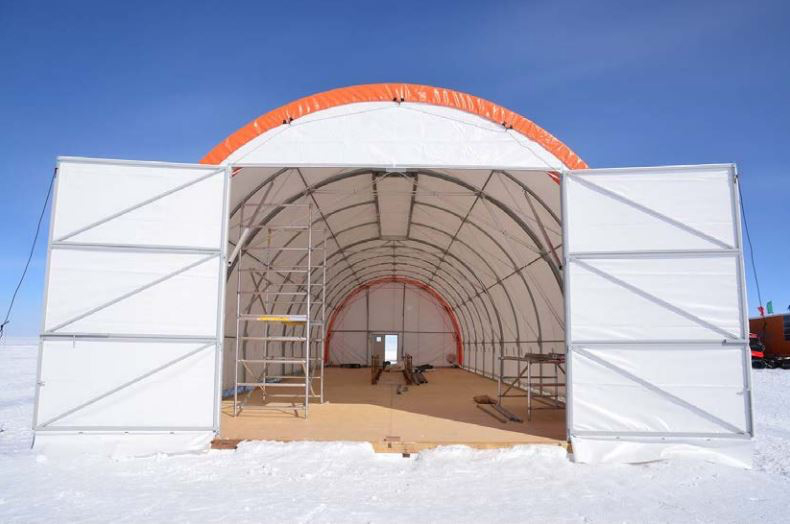 Double opening barn doors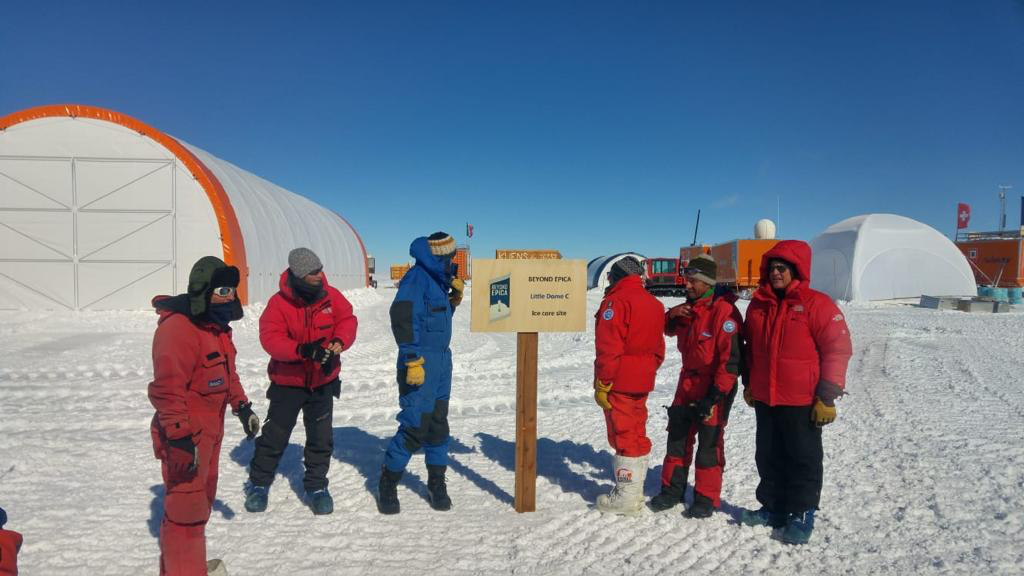 Drill site at Little Dome C (LDC) about 40km from Concordia Station on the high Antarctica Plateau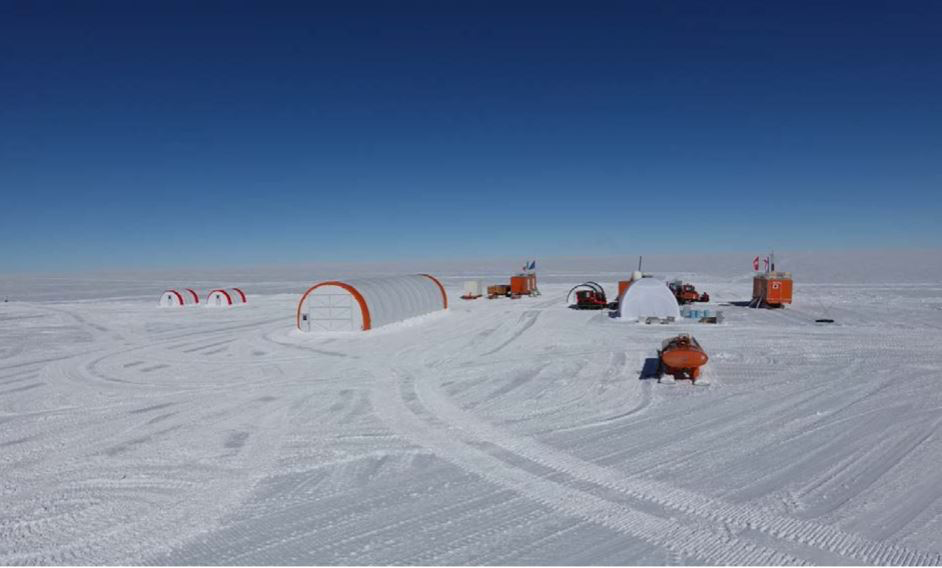 Polarhaven shelters for accommodation and dining/recreation supporting infrastructure

Centreline opening to allow for drill mast rotation