This client required a space saving tactical workshop for maintaining existing equipment and infrastructure that could easily be redeployed to different operational scenarios as needed. Weatherhaven's TRECC-P 463L pallet based expanding container workshop was ideally suited to this role. The basic unit was fitted with industrial power sockets, checker-plate flooring and manoeuvrable tool chests and work bench.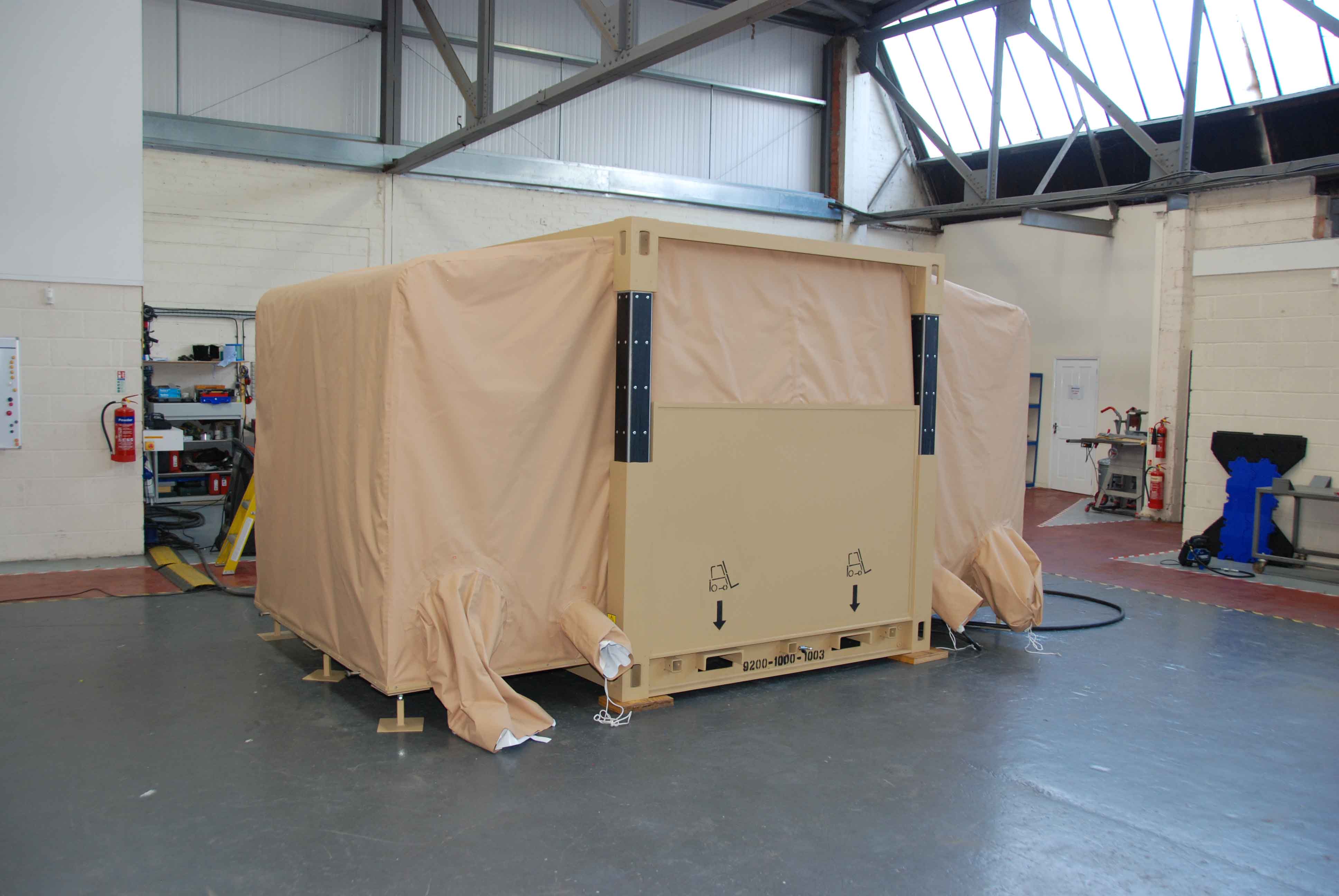 Rapidly deployable workshop for aircraft line repairs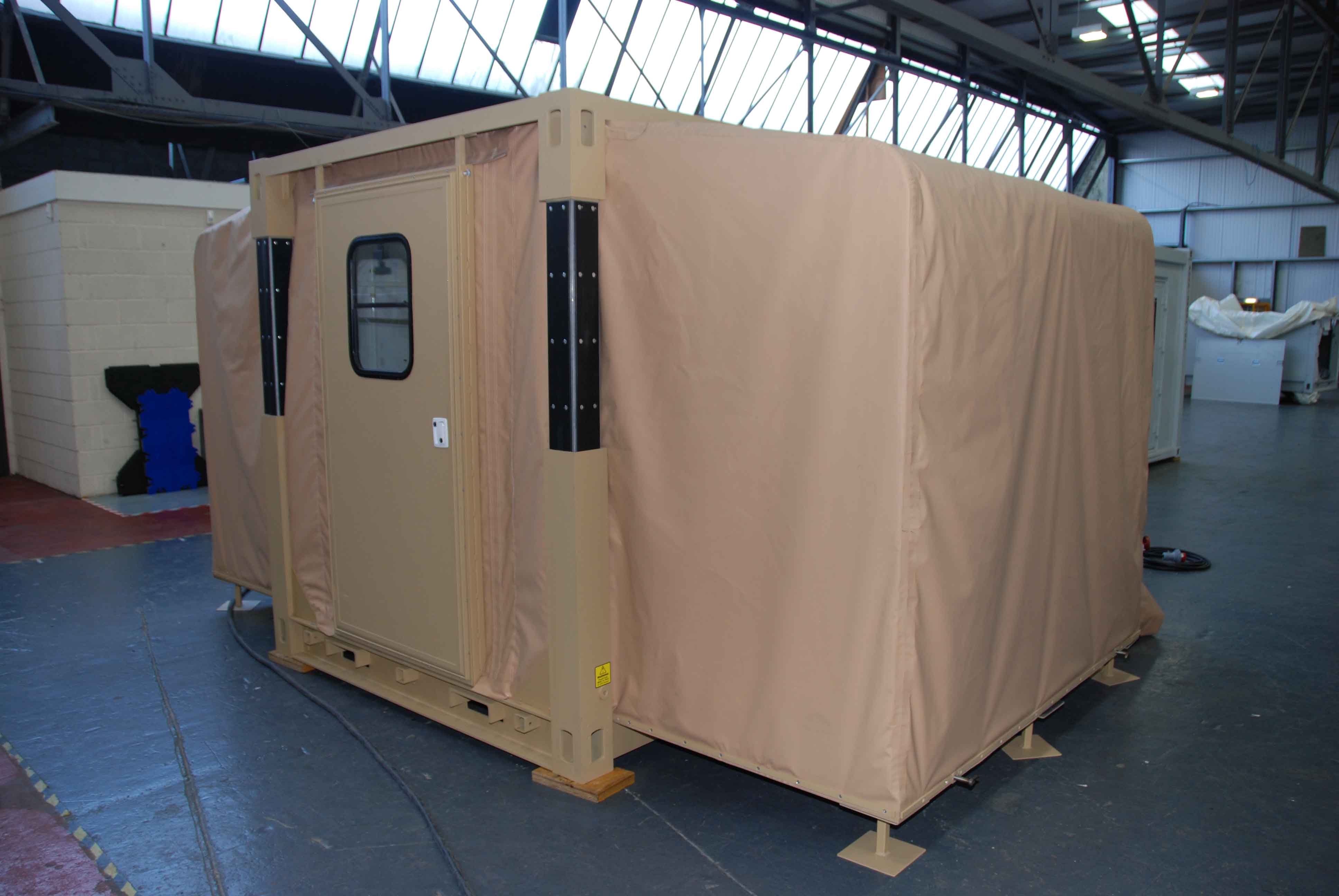 The TRECC-P Workshop deployed in its operational configuration with integral hard door for convenience and security.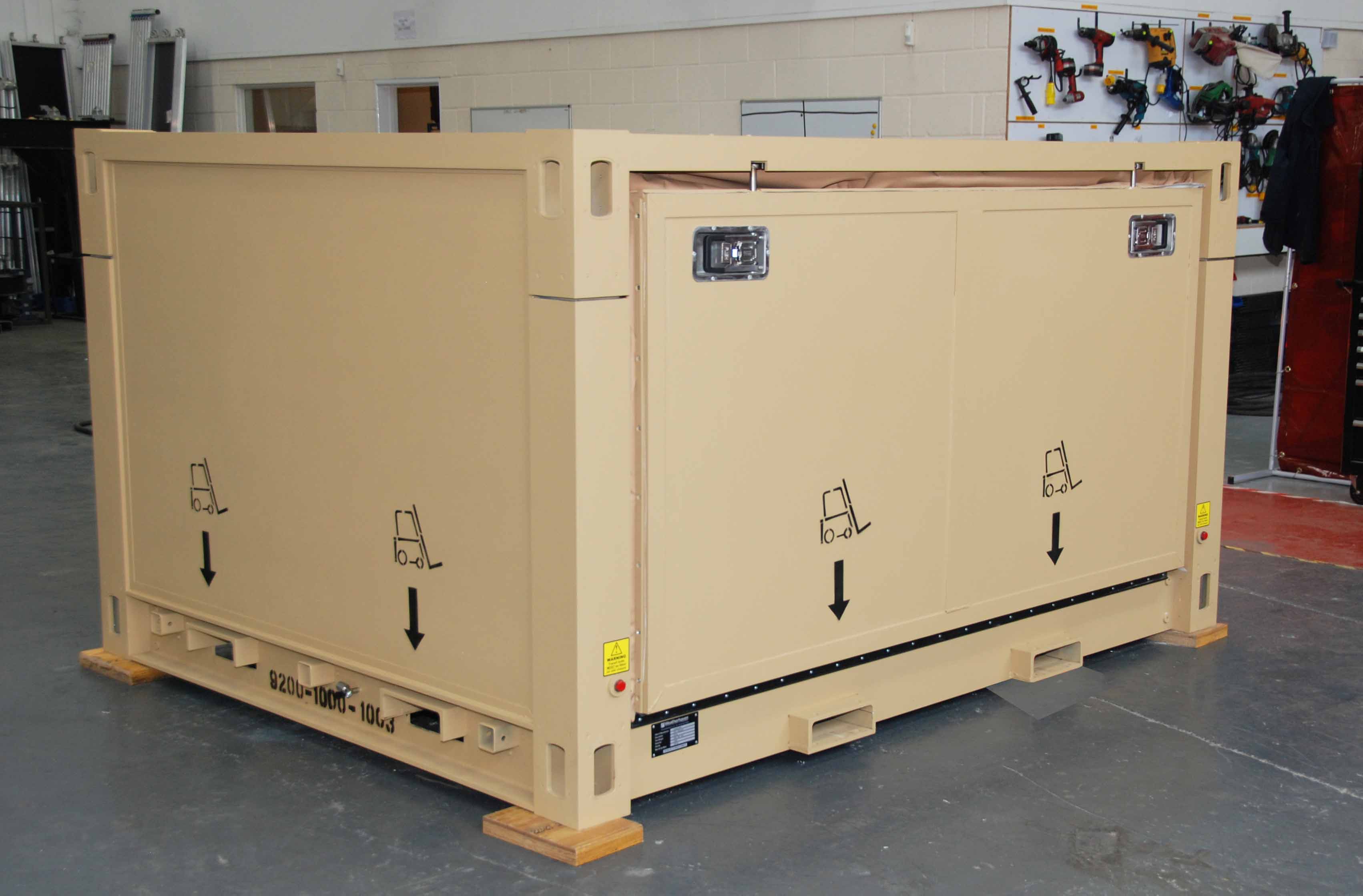 The TRECC-P Workshop in its 463L palletised transit configuration ready for all military air cargo movements.